30/10/2023
Posted by:

Steve Wood

Categories:

Established business, Leadership, News, SME
A cute, blonde, 20-something years of age interrupted my vacant-minded, amble into the supermarket.

"Hello…" she said.

How she said it immediately reminded me of The Doors' single "Hello, I Love You" from way back when.

"Hello…" she said.

I replied. "I love you. Won't you tell me your name?"

So far so good. But she looked blankly at me. "Anna".
Turns out that Anna was collecting donations for a children's charity.

I liked her style and let her take me through her process.
Her chitty, chatty style was working well. Anna was from Denmark.
Hence the hair colour and fair complexion.
After a few minutes, her iPad had collected my name, email address and phone number.

"Did I want to sign up for the most popular level, or make a different donation?"
"A one-off donation, please," I said.

"Oh, we only offer a regular monthly contribution, taken straight from your credit card."

"Look, I am happy to make a one-off contribution, but not willing to commit to six or twelve months."

Anna took the refusal in good humour and wished me well.
No sale was made that day.

For the business leader, what does your offer look like?
How does that help potential customers to try you out with limited risk to them?
What's your simplest offer? And what is the upgrade path as and when they want more?

In Anna's case, it would have been simple to offer a one-time, tap-and-go with a debit or credit card.

Not hard to program. But nobody thought of it.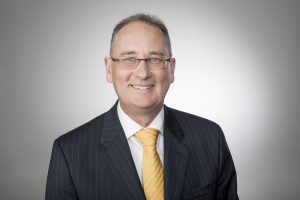 About the Author:
Steve Wood is a management consultant who helps business owners to achieve their own roaring success. > Read full profile