27/03/2022
Posted by:

Steve Wood

Categories:

Established business, Leadership, News, SME
Standing tall as a registered, professional and certified consultant.
What is in a name? It's about professionalism.
March 27th, 2022. Yesterday, whilst I was looking for some files in my new rental home, (my house is being demolished so that we can start again with a new one), I found the Certificate congratulating me on becoming a Certified Management Consultant.
It had been stored carefully in a packing box. The certificate is dated 26th March 2012. That is almost ten years ago, to the day.
I reflected… 10 years as a CMC. 

I count my blessings.
I completed most of the paperwork whilst in the aeroplane travelling to the UK, on the train traveling from London to Bath, and some whilst travelling back to Australia.
What is a Certified Management Consultant, CMC?
A CMC is someone who is a registered management consultant, who has at least three years' of independent consulting experience, and who meets the CMC criteria.
The criteria are simple.
Do you have and can you show expertise in your chosen area of consulting.  This can be marketing, operations, logistics, HR, finance… the subject area is unimportant, as long as you can show expertise.
Secondly, can you show evidence of helping clients to achieve an outcome, from your involvement in a consulting assignment?
Lastly, can you show evidence of successfully operating a consulting business.  i.e. not just delivery, but also business development and running the commercial side of your consulting business.
Be reviewed by someone you do not know.
I collated three examples of projects I had worked on, which demonstrated my skills and capabilities. The clients kindly agreed to take a call from an assessor to talk about the projects and how I had helped them.
I remember being a nervous bunny, when I was interviewed via Skype (before the days of ZOOM), by Christine Cox, FIMC CMC. Christine was very kind to me and allowed me to calm down. We just had a pleasant chat, really. It wasn't a tense, difficult interview. Just a chat around exploring who I'd helped, how I'd helped them, what challenges I had to overcome to achieve the client result, and so on.
I waited a short while, whilst the Federal Council reviewed everything. And then I was approved.
Barry Henderson, who acted as "the CMC guy", helping people thorough the process told me afterwards, that my application was the "best he had ever seen". I said, "Thank you. I just followed your guidance!"
It's not just the letters after my name.
But the biggest kicker for me in all of this… contrary to what some might believe, it is not the letters after my name which are important at all. Sure they are important… but that for me was not the motivation.
It is, in fact, that someone in QLD, who was already extremely competent, whom I did not know, interviewed me. They looked at my evidence, spoke with my customers and found me worthy. I had achieved the standard required.
Am I worthy – Indeed I am!
That dispels one of those concerns which some (or is it many?) people in leadership positions feel. Am I worthy?
In a small business, where the feedback is from workmates (and they say nice things, right!) and customers, (who only deal with a consultant seldomly or only occasionally), it can be very difficult to know if my "business as usual activity as a consultant" is actually very good, average or not good at all.
Wide ranging, arms-length and rigorous.
The CMC review process is wide ranging, arms-length and rigorous.
The confirmation of "I am good enough", is a wonderful feeling.
And 10 years later, I am still using those skills to help my 165 plus clients to achieve their own goals and dreams.
I love my job.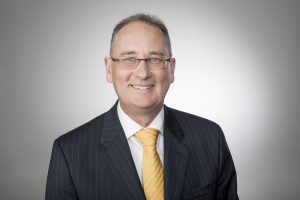 About the Author:
Steve Wood is a management consultant who helps business owners to achieve their own roaring success.  > Read full profile